COMMITTEES
Hosted by
The University of Hong Kong
The University of California, San Diego
Planning Committee
Professor Frederick Leung (Chairman)
Frederick Koon-Shing Leung is Kintoy Professor in Mathematics Education of the University of Hong Kong. Professor Leung's area of research is comparative studies of mathematics education, and the influence of culture on mathematics teaching and learning. His research extends to the study of mathematics education of children of ethnic minorities in China, and to the influence of the Chinese and English languages on the learning of mathematics. He is principal investigator of the Hong Kong component of Trends in International Mathematics and Science Studies (TIMSS), TIMSS Video Study, and the Learner's Perspective Study (LPS). Professor Leung was member of the Executive Committee of the International Commission on Mathematical Instruction from 2003 to 2009, and member of the Standing Committee of the International Association for the Evaluation of Academic Achievement between 2007 and 2010. Professor Leung is also one of the editors for the Second and Third International Handbook on Mathematics Education, published by Springer. He was appointed a Senior Fulbright Scholar in 2003, awarded the Hans Freudenthal Medal for 2013 by the International Commission on Mathematical Instruction, named a Changjiang Scholar by the Ministry of Education, China, in 2014, and he received the World Outstanding Chinese Award in 2015.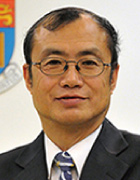 Dr. Michael Kalichman (Co-Chairman)
Kalichman, trained in engineering and neurophamacology, has taught research ethics for over 25 years. He is founding director of the UC San Diego Research Ethics Program since 1997, the San Diego Research Ethics Consortium since 2006, and the Ethics Service for the NIH CTSA-funded Clinical and Translational Research Institute since 2010. In addition, Kalichman is co-founding director for the Center for Ethics in Science and Technology since 2004. Kalichman has taught train-the-trainer, research ethics workshops throughout the U.S. and for groups and institutions in Central and South America, Africa, the Middle East, and Asia. In 1999, with support from the Office of Research Integrity, he created one of the first online resources for the teaching of research ethics, Resources for Research Ethics Education. He leads NIH- and NSF-funded research on the goals, content, and methods for teaching research ethics. Internationally, he has had lead roles in a collaboration between the AAAS and the China Association of Science and Technology (CAST), co-chairing the working group for RCR education at the 2010 Singapore meeting of the World Conference on Research Integrity, and assisting Korean leaders in setting a national research ethics agenda.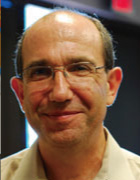 Professor Danny Chan (Vice-Chairman)
Danny Chan is a professor at the School of Biomedical Science in the University of Hong Kong, Li Ka Shing Faculty of Medicine, and SY and HY Cheng Professor in Stem Cell Biology and Regenerative Medicine. He graduated from the University of Melbourne, with a Bachelor of Science (Hons), Master of Science and Doctor of Philosophy.

His research interest is in skeletal biology, focusing on development, growth and degenerative processes of the skeleton in health and disease. Professor Chan currently coordinates research programmes to study genetic basis of rare and common disorders of the skeleton. He is also active in knowledge exchange projects to society. He and his research team helped to initiate "The Little People of Hong Kong (LPHK)" Foundation in Hong Kong, an NGO for the patient groups, and to increase the community's awareness of the needs of patients with rare skeletal disorders in Hong Kong.

Professor Chan is an Assistant Dean for Research and Research Postgraduate studies at the Faculty of Medicine, as well as the Deputy Director for Development and Education for Research Integrity at the University of Hong Kong. He is involved in the education of responsible conduct of research to students and academic staff, and has a strong interest in promoting high quality research environment at the university, and sharing experience through networking with regional and international institutions to foster responsible conduct of research.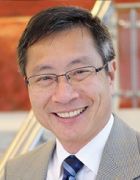 Dr. Susan Garfinkel
Dr. Garfinkel joined ORI in 2003 as a Scientist-Investigator and is currently the Director of the Division of Investigative Oversight (DIO). Previously, she worked at the American Health Assistance Foundation where she served as Director of Research Grants. Prior to that she managed the Lung Cell and Vascular Biology Research Program at NHLBI, NIH; served as science advisor at the Einstein Institute for Science, Health and the Courts; served as Chair for the Public Education Committee of the International Society for Stem Cell Research; worked as an associate investigator at the Center for Molecular Medicine, Maine Medical Center Research Institute, and as a researcher in the Jerome H. Holland Laboratory, Department of Molecular Biology, American Red Cross. She received her doctorate in genetics from George Washington University and did postdoctoral training in the Holland Laboratory. She earned a bachelor's degree in biology at SUNY-Binghamton.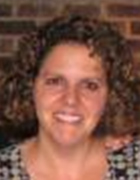 Ms. Zoë Hammatt
Prior to joining ORI in 2014, Ms. Hammatt served as Director of the Research Integrity Program and Research Integrity Officer at the University of Hawaii. As a faculty member, Ms. Hammatt taught courses in biomedical ethics, human subjects protection, and responsible conduct of research. She has served as the Legal and Regulatory Specialist for the NIH-funded Research Centers in Minority Institutions (RCMI) Translational Research Network, has been a Fellow with the St. Francis International Center for Healthcare Ethics in Honolulu since 1997, and since 1995 has been involved in international projects in Central and East Europe. Ms. Hammatt received a B.A. in English Literature at Loyola Marymount University in Los Angeles, a Master's in Law and Ethics in Medicine from the University of Glasgow in Scotland, and a J.D. from the University of Hawaii, where she practiced law with Case Lombardi and Pettit, the oldest law firm in Hawaii. Ms. Hammatt was an advisor to the 4th World Conference on Research Integrity (WCRI) in 2015 and serves on the Planning Committee for the 5th WCRI in 2017. She was a founding member of the Asia Pacific Research Integrity (APRI) Network, and is particularly interested in fostering research integrity in a global context.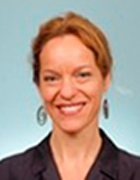 Professor Iekuni Ichikawa
Professor Iekuni Ichikawa, trained as a pediatrician, took a fellowship program at Brigham and Women's Hospital, and subsequently established a renal physiology laboratory in the Children's Hospital, Boston as Associate Professor of Pediatrics, Harvard Medical School. He then served as the Head of Pediatric Nephrology at Vanderbilt University and ran the Center of Excellence in Pediatric Nephrology and Urology Program under the support of NIH for 10 years. His research focuses on the kidney diseases, including those of genetic origin. Between 1998 and 2012, Professor Ichikawa continued to work on human and animal studies in his laboratories, doing himself cut-and-paste of DNAs, using Eppendorf pipettes and running agarose gel, while serving as a professor at both Vanderbilt University, USA and Tokai University, Japan.

Since early 2000s, he has been serving as an active member of the CITI Program, and established its Japanese counterpart under the support of Japanese Government and the CITI Program. He currently assumes the positions of Chairman of the Research Ethics Committee, the Japanese Medical Science Federation; Executive Director of the Association for the Promotion of Research Integrity (APRIN): Emeritus Professor of Pediatrics and Affiliating Faculty, Center for Biomedical Ethics Society, Vanderbilt University; and Project Professor, Shinshu University, Japan.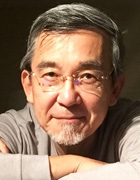 Professor El-Nasir MA Lalani
Professor Lalani took up his current post as Director of the Aga Khan University – Centre for Regenerative Medicine (AKU-CRM) and stem research on 1st August, 2016.  The research and academic program of the AKU-CRM are being developed in partnership with the Eli and Edythe Broad Centre of Regenerative Medicine and Stem Cell Research, University of California, San Francisco. Prior to his current appointment Professor Lalani held the post of Dean of Research and Graduate Studies for 8 years (2008-16) at Aga Khan University.

Professor Lalani acquired his BSc (Hons) in Biochemistry from the University of Dundee and his medical degree, MBChB from the University of Edinburgh. He has been a recipient of research fellowships from the Imperial Cancer Research Fund (now Cancer Research, UK) and the Medical Research Council, UK. He attained his PhD from University College, London and is a Fellow of the Royal College of Pathologists and the Higher Education Academy, UK. He has published over 100 peer reviewed papers, co-edited a book on prostate cancer and contributed chapters in several books.
Professor Lalani is an executive member of Asian Network of Research Resource Centers, Pakistan Medical Research Council, and past member of the Department of Health (UK) Human Tissue Authority and various research ethics committees (local, national and international). He is on the editorial board of several international journals. His research interests are in stem cell and cancer biology.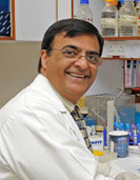 Professor In Jae Lee
Dr. In Jae Lee is a professor of Seoul National University of Education and has taught research ethics in universities and national research institutes. He is an advisory committee member of the Ministry of Education and a member of the Plagiarism Committee of Korea Copyright Commission since 2010. And he has also worked as a member of a committee of investigation on research misconduct in universities and conducted various policy projects of the Ministry of Education for plagiarism guideline establishment and survey on research ethics activities in universities and national research institute as a research ethics expert since 2007. He was a chairman of the Preparatory Committee of the International Forum on Research Ethics 2014(2014 IFRE) that took place on 30/10/2014-31/10/2014 at Seoul National University. He published his book last year.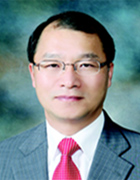 Mr. Eric Mah
Eric Mah is the Assistant Dean for Clinical & Translational Research at the University of California, San Diego. He is responsible for clinical research administration and operations across Health Sciences, the clinical trials contracting project management office, the clinical research project management office, Clinical & Translational Research Institute (CTRI) affiliations and CTRI strategic management. In addition, as regulatory director for UC BRAID (a consortium of the five University of California academic medical centers), Eric provides guidance and direction to address research compliance regulations and policies in clinical research. Eric has held leadership positions in research administration, compliance, and the Institutional Review Board at several campuses in the University of California. He is a regular speaker at national conferences and has presented to governmental advisory and legislative committees on human research protections, research compliance, and integrity issues. He received a master's degree from the Johns Hopkins School of Public Health and a bachelor's degree in philosophy in ethics from UCLA.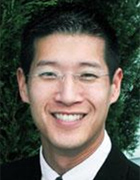 Mr. Tony Mayer
Tony Mayer is an earth scientist. Educated at the University of Manchester he conducted research at Leicester University and University College, London (gabbroic intrusions in Scotland and Sierra Leone) before pursuing a career in research management at the UK Natural Environment Research Council serving in a variety of roles, including Head of the International Section which also covered polar programmes. He spent time in the USA in the science planning office of the Ocean Drilling Programme at the Graduate School of Oceanography, University of Rhode Island. Later he joined the European Science Foundation in Strasbourg serving as Head of Strategy and the Secretary General's Office. He was the first Director of the COST Office in Brussels and was the scientific secretary of the European Research Advisory Board (EURAB). He is currently the Europe Representative and Research Integrity Officer at the Nanyang Technological University (NTU), Singapore and is the Treasurer and Governing Board member of EuroScience. He was the co-chair and co-organiser of the First (Lisbon) and Second (Singapore) World Conferences on Research Integrity and is one of the three co-chairs for the Fifth World Conference on Research Integrity in Amsterdam in 2017.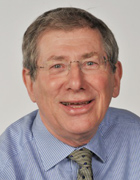 Professor Prasit Palittapongarnpim
Prasit Palittapongarnpim received his M.D. (1st class honor) from Faculty of Medicine Ramathibodi Hospital, Mahidol University, the Certificate of Proficiency in Pediatrics from Chiangmai University and Postdoctoral training at the University of Alberta, Edmonton, Canada. He also earned B.Sc. in both Medical Sciences and Mathematics. He is currently a Professor and Head of the Department of Microbiology, Faculty of Science, Mahidol University. His main scientific interest is on molecular biology and epidemiology of Mycobacterium. He also works on antituberculous drug discovery and bioinformatics and leads the Tuberculosis Research Laboratory, jointly hosted by Mahidol University and the National Center for Genetic Engineering and Biotechnology (BIOTEC). Prasit Palittapongarnpim served in several administrative posts in Thailand, such as Deputy Director of the BIOTEC, and Vice President of NSTDA, Vice President for Research of Mahidol University. He was an executive board member of National Institute of Metrology (Thailand) and Faculty of Medicine, Thammasat University. He is currently a member of the Executive Committee of Thailand Center of Excellence for Life Sciences, the National Vaccine Institute, the Asia Pacific Emerging Infectious Disease Research Network (APEIR). the Monitoring and Evaluation Committee of Thailand Research Fund, the National Vaccine Policy Committee.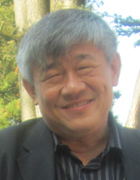 Dr. Theresa Sawicka
Dr. Sawicka has two roles: Associate Director - Research Services and Manager of the Faculty of Graduate Research (FGR) at Victoria University of Wellington. As Associate Director, she is responsible for oversight of a number of regulatory and compliance processes including the Performance-Based Research Fund evaluation of all academic staff (a Government-initiated research evaluation exercise that takes place every 6 years), and animal and human ethics. She has oversight of the University's research policies, internal grants and its management information system. She is also responsible for overseeing the researcher development programs. In her FGR role she is responsible for oversight of the quality of the PhD through university-wide processes and programs that support PhD candidates. Her own research has focused on a group of Polish refugee children who were invited to New Zealand by the Prime Minister during World War II and were educated as Poles in NZ. She is a qualified Feldenkrais practitioner, a member of the Feldenkrais Guild executive in NZ and a member of the Australasian Training and Accreditation Board.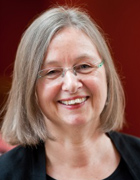 Professor Mai Har Sham
Professor Sham is the Associate Vice President (Research) of the University of Hong Kong. She assists the university senior management team in developing the University's research in Hong Kong and mainland China, research integrity policy and education, as well as postgraduate education profile.
Professor Sham obtained her PhD in Biochemistry from the University of Cambridge. She received her postdoctoral training in Developmental Genetics in the National Institute for Medical Research in London, U.K., before joining the University of Hong Kong. She served as Assistant Dean (Research) and Head of the Department of Biochemistry in the Li Ka Shing Faculty of Medicine. She is currently Convener of the Research Cluster of Developmental and Stem Cell Biology in the School of Biomedical Sciences in the Li Ka Shing Faculty of Medicine, the University of Hong Kong. As a developmental geneticist, Professor Sham leads a research team focuses on the molecular mechanisms of mammalian development and mouse models of human congenital disorders. Her research programmes cover areas of gene regulation in development, molecular control of neural crest differentiation, genetic bases and mutant mouse models of human diseases, and neural stem cells.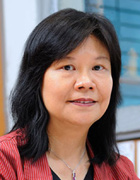 Professor Surendra S. Shastri
Prof. Surendra Shastri has completed over 34 years of distinguished service in various positions including, Prof - Preventive Medicine at Mumbai University, Chair - Preventive Oncology and Prof - Cancer Epidemiology at the Tata Memorial Center, Mumbai, India, and Director, World Health Organization Collaborating Center for Cancer Prevention, Screening and Early Detection. He has also served on several committees of Government of India's Ministry of Health and Family Welfare and Departments of Health Research and Bio-technology.
A distinguished member of several international professional bodies including the UICC, ASCO, AACR and IASLC, Surendra is a co-founder of the Advocacy Forum for Tobacco Control (AFTC – India) and serves as the secretary of Action Council against Tobacco (ACT-India).
Surendra's areas of research interest include breast, cervical and tobacco associated cancers and has published in major journals including Nature, NEJM, Lancet, Lancet Oncology, JNCI, IJC and the WHO bulletin. He has also authored several book chapters. Surendra presented his landmark work on "31% cervical cancer mortality reduction with Acetic Acid (Vinegar) Screening by primary health workers" at the ASCO 2013 plenary. He is the principal architect and the director of the Smoke-free Mumbai Campaign that has resulted in 100% compliance with smokefree laws in restaurants and public transport in Mumbai.
Surendra has received several honors and awards for his work, the principal among them being 1) Humanitarian Award from American Society of Clinical Oncology (ASCO), May 2014 2) World Health Organization, Director General's Special Award for Outstanding Contributions to Tobacco Control among the Youth, May 2008 and 3) International Achievement Award from the American Cancer Society, for Demonstrating Outstanding Leadership in the Global Fight against Cancer, July 2006.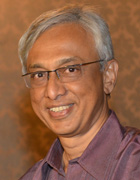 Dr. Ping Sun
Dr. Ping Sun worked at the Secretariat, Office of Research Integrity, Ministry of Science and Technology (MOST-ORI), China from 2007 to 2015, he engaged in works of developing policies and educational materials on research integrity and research administration, coordinating MOST-ORI commissioned research projects, editing a newsletter, maintaining a research integrity related website, and participated in various activities organized by MOST and other Chinese agencies and academies. He conducted relevant research, and published a number of papers on research integrity and research management.

Dr. Sun previously worked at the Chinese Ministry of Education, and is now the Manager of an International Education consulting company, and Editor-in-Chief of two websites dedicated to promoting international research collaboration and international educational exchange respectively. He is now appointed as a consultant to the Secretariat of MOST-ORI. He is also a Program Committee member of the forthcoming 5th World Conference on Research Integrity (Amsterdam, the Netherlands, May 28-31, 2017).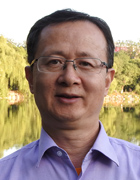 Dr. Paul Taylor
Dr Paul Taylor is the Director, Research Integrity, Governance and Systems at RMIT University in Melbourne, Australia. Paul recently started at RMIT after 13 years at the University of Melbourne where he established the Office for Research Ethics and Integrity. Paul has considerable experience in research integrity policy development, research misconduct investigations and in the development and delivery of training and education in research integrity and ethics. He is currently a member of the committee reviewing the Australian Code for the Responsible Conduct of Research, an editorial board member for the BioMed Central journal Research Integrity and Peer Review, a member in the International Research Integrity Advisory Board for Epigeum, and has participated and presented in WCRIs since Singapore in 2010. Paul also attended the foundation meeting for the Asia and Pacific Research Integrity Network.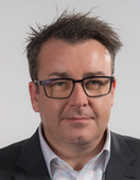 Professor Ovid J. L. Tzeng
Professor Ovid J. L. Tzeng is Chancellor of the University System of Taiwan (UST) and a distinguished research Fellow and an Academician of Academia Sinica. He was the Minister of Education, the Minister without Portfolio of the Executive Yuan, and the Minister of Council for Cultural Affairs. He is an outstanding researcher in cognitive neuroscience and neurolinguistics and an experienced administrator in academic institutions. He has established UST to oversee and integrate the research and teaching developments of Taiwan's four top research universities, namely, Central-, Chiao Tung-, Tsing Hua- and Yang-Ming Universities and has been the Chancellor of the System since 2012. Prior to the Chancellorship, Professor Tzeng was Vice President of the Academia Sinica in Taiwan, in charge of International Scholarly Exchange Program as well the developments of Taiwan's International Graduate Program (TIGP), which especially has well served the students from developing countries. Professor Tzeng was named a Fellow of the World Academy of Sciences in 2010. He received the Distinguished Alumnus Award from the Pennsylvania State University in the U. S.A. and the First-class Professional Education-Culture Medal from the Ministry of Education in 2011 and 2012, respectively.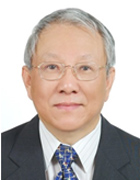 Local Organizing Committee
Professor Danny Chan (Chairman)
Professor Frederick Leung
Professor Mai Har Sham